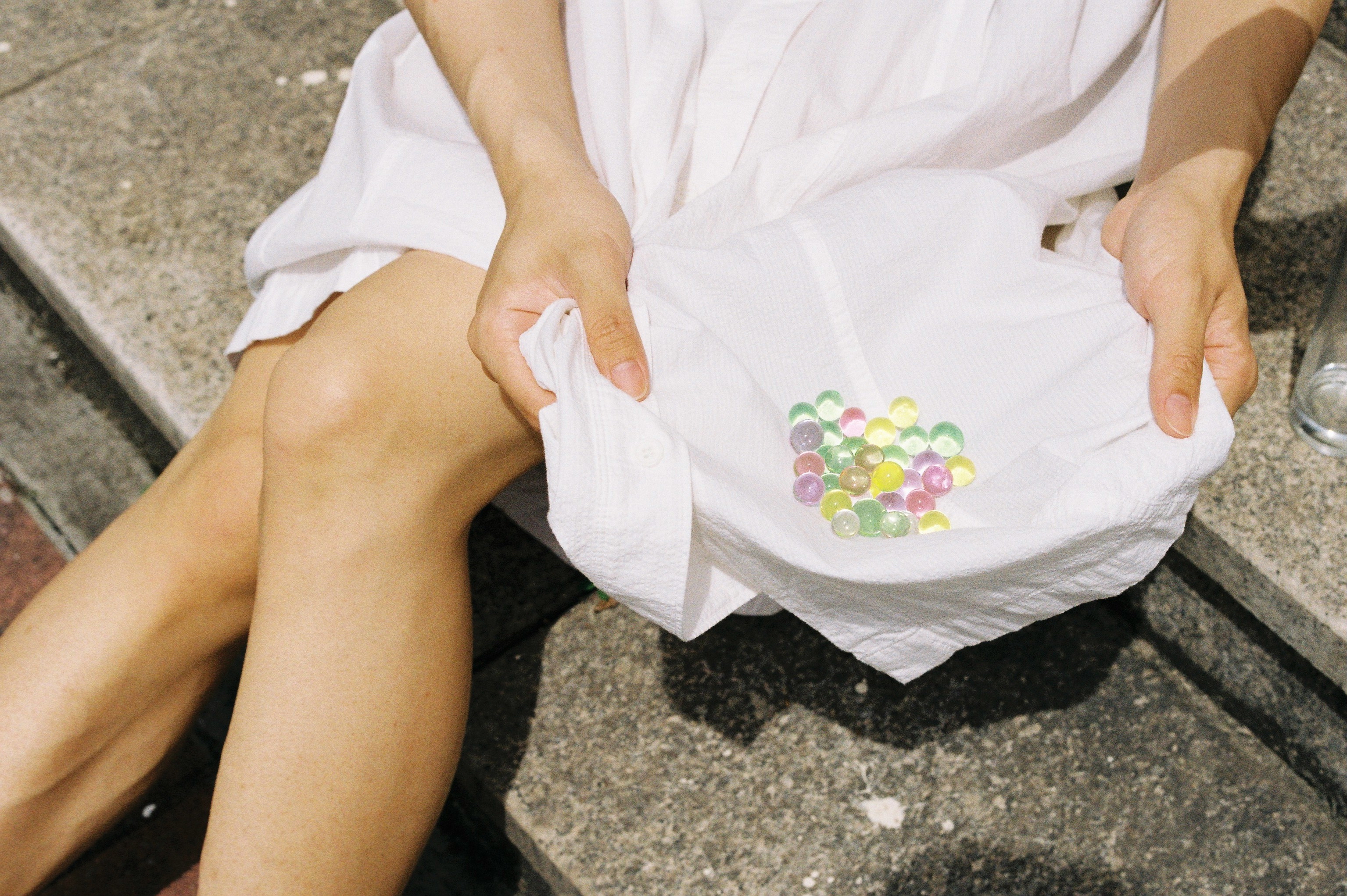 The Picnic Project
2019

This series were taken before my undergrad graduation with my best friends. I asked our friends at school to give us some old clothes that they didn't want any more, and we made a picnic mat with them. Then we had picnics at different locations that were important to us in our campus. In Chinese, sharing a meal is always an important agenda to socialize. We wanted to had our final on-site meals together with the support of friendship, before saying the final goodbyes.
野餐计划
2019

这是我本科毕业前与大学好友拍的。我向我们的共同朋友们要了一些旧衣物,用它们做成了一块野餐垫,然后带着它在校园里野餐,野餐的地点都是对我们有重要意义的场所。吃饭总是社交中重要的一环,我们想用这样的方式,被友爱承托着,在分道扬镳前共进重要的最后的野餐。




Special thanks to Xu Baihui, Luo Zhenhui, Xia Qifan. I miss you.
Many thanks to friends who donated their clothes: Chen Siyang, Liu Siteng, Chen Linyu, Zheng Junquan, Xie Pengyu, and anonymous donators.