Baijia Bei
Participatory Installation
Shanghai, 2021

Baijia Bei (One Hundred Families Quilt) is a participatory project that aims to share the experience of being sheltered by aggregated fragments of love amid turbulent times.

This project takes the form of a quilt, the core of which is made with photographs of the things I borrowed from friends, things that surrounded me in my temporary living space and made me feel loved. The audience is invited to expand the quilt by attaching their own photos of objects that symbolize support and love. All photos use blankets as background, composing an archive of mental and physical shelter. During the performances, I take the quilt to parks and invite the audience to sit down with me, to talk about the things that have helped us through turbulent times.

The name "Baijia Bei" is borrowed from a Northern Chinese patchwork tradition: making a quilt with fabric pieces donated by friends and neighbors to bless the newborn infant with collective good wishes. Similar to this tradition, Baijia Bei is a symbol of assembled fragments of love. When tying the images printed on canvas together with ropes, the audience and I co-construct an ephemeral home with a renewed ritual that involves an exchange of energy.
百家被
互动装置
上海,2021

2021年我在离开上海的一个半月前又搬了一次家。为了最经济地度过这段过渡时期,我开始向朋友们借生活用品。这些物品一件件都是细碎的爱,为我堆砌出了既陌生又安稳的暂时居所。于是我把所有借来的东西都放在(也是借来的)被子上拍照,印在布上,重新拼合,把收到的爱都集合起来,变成可移动的"庇护所"。随后我在网上公开征集了许多私人物品的照片,每件物品背后都有一个关于爱与支持的故事。我把这些照片带到公园里,邀请公众跟我一起拼这床"被子",并聊聊帮助我们渡过动荡时期的物品和事件。这些谈话搭建起了一个暂时性的,隐形的家庭客厅。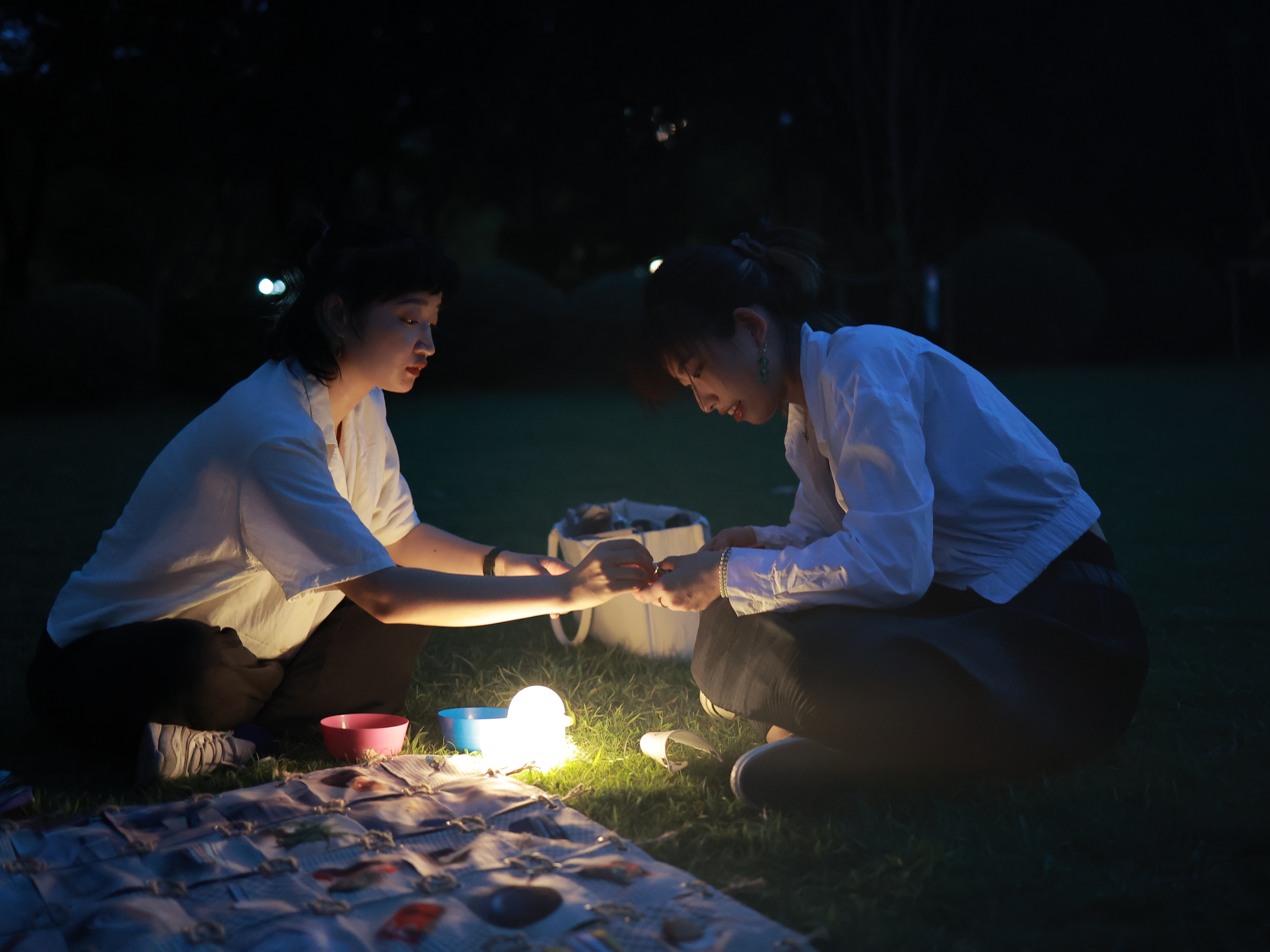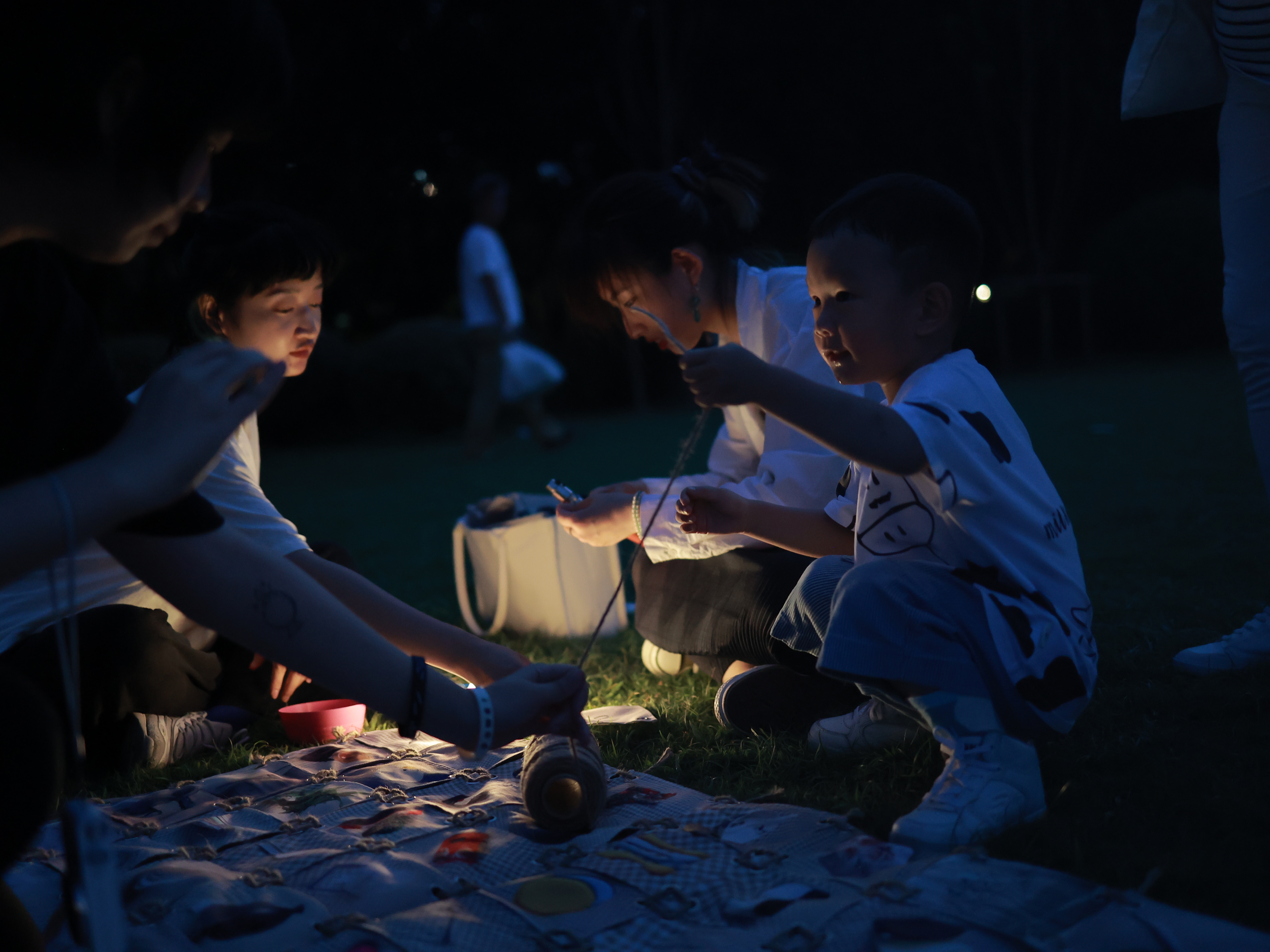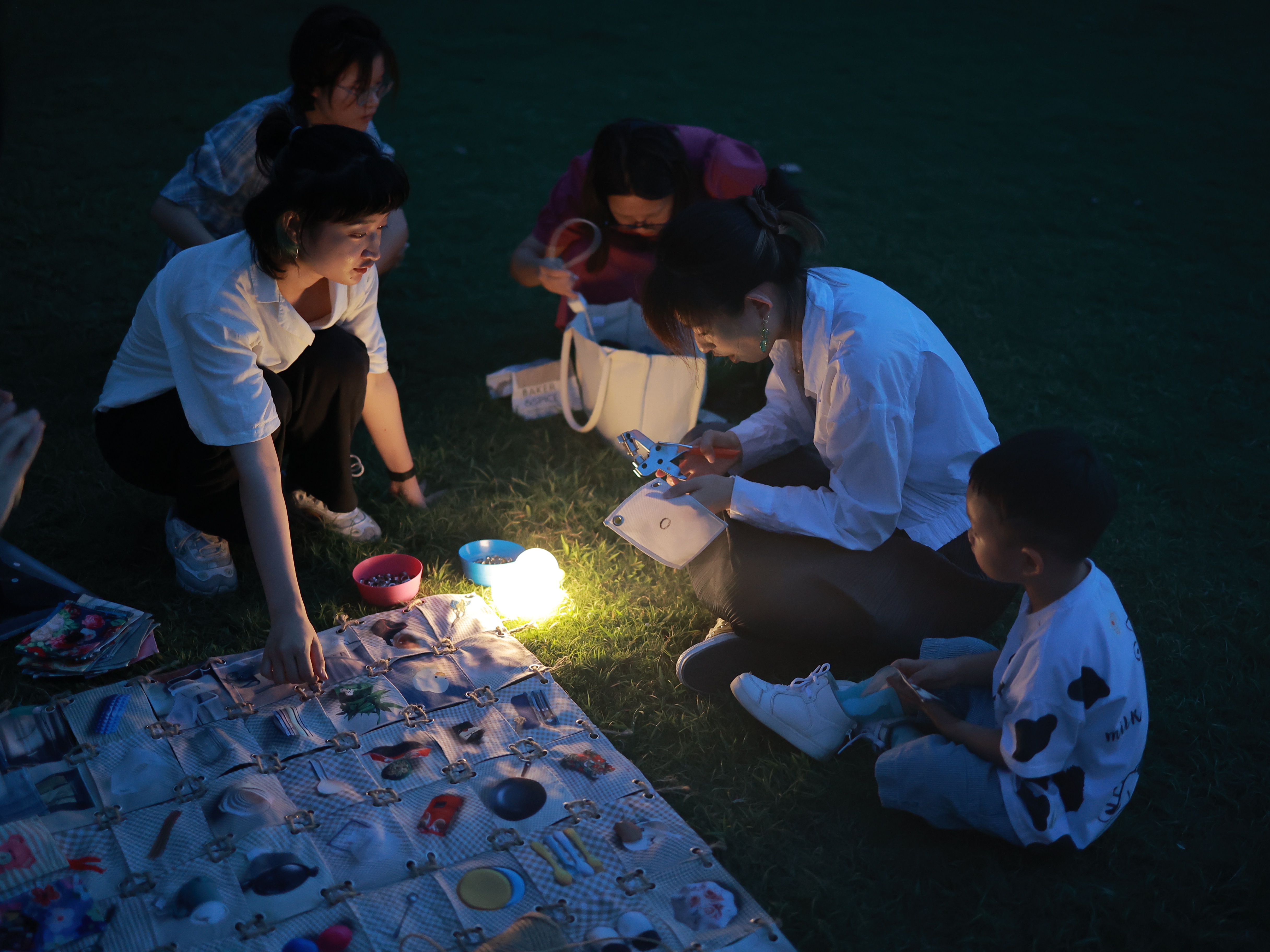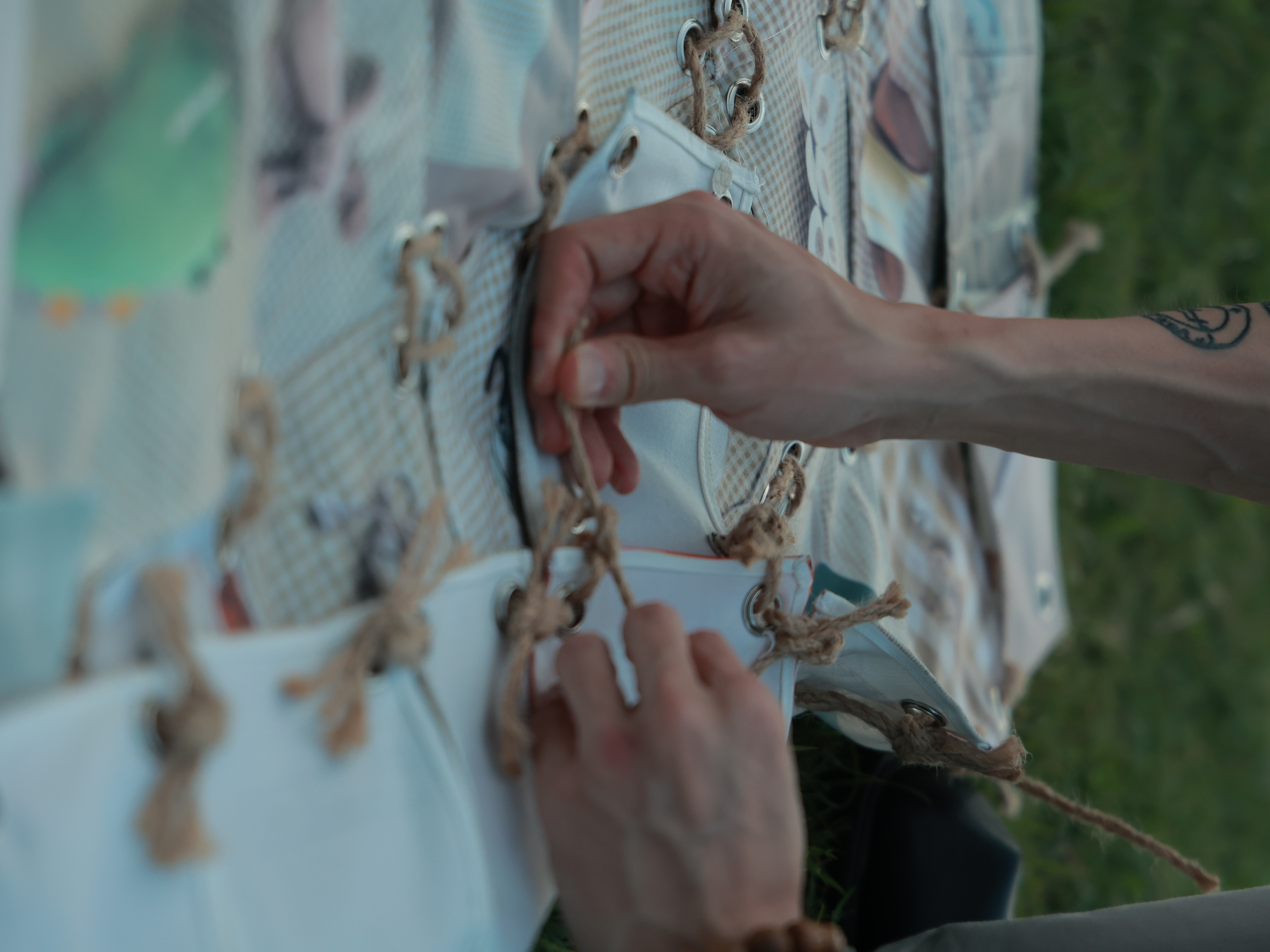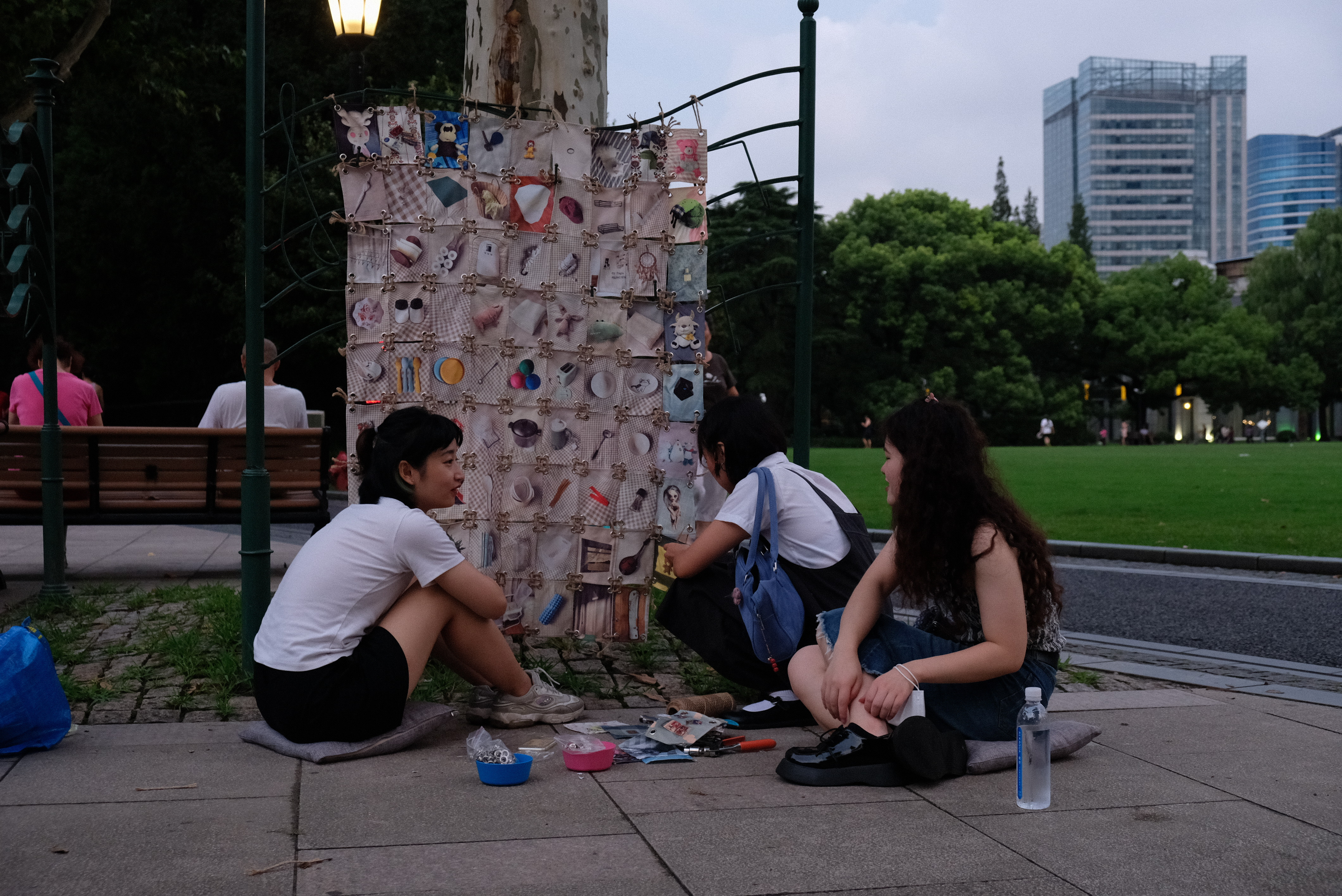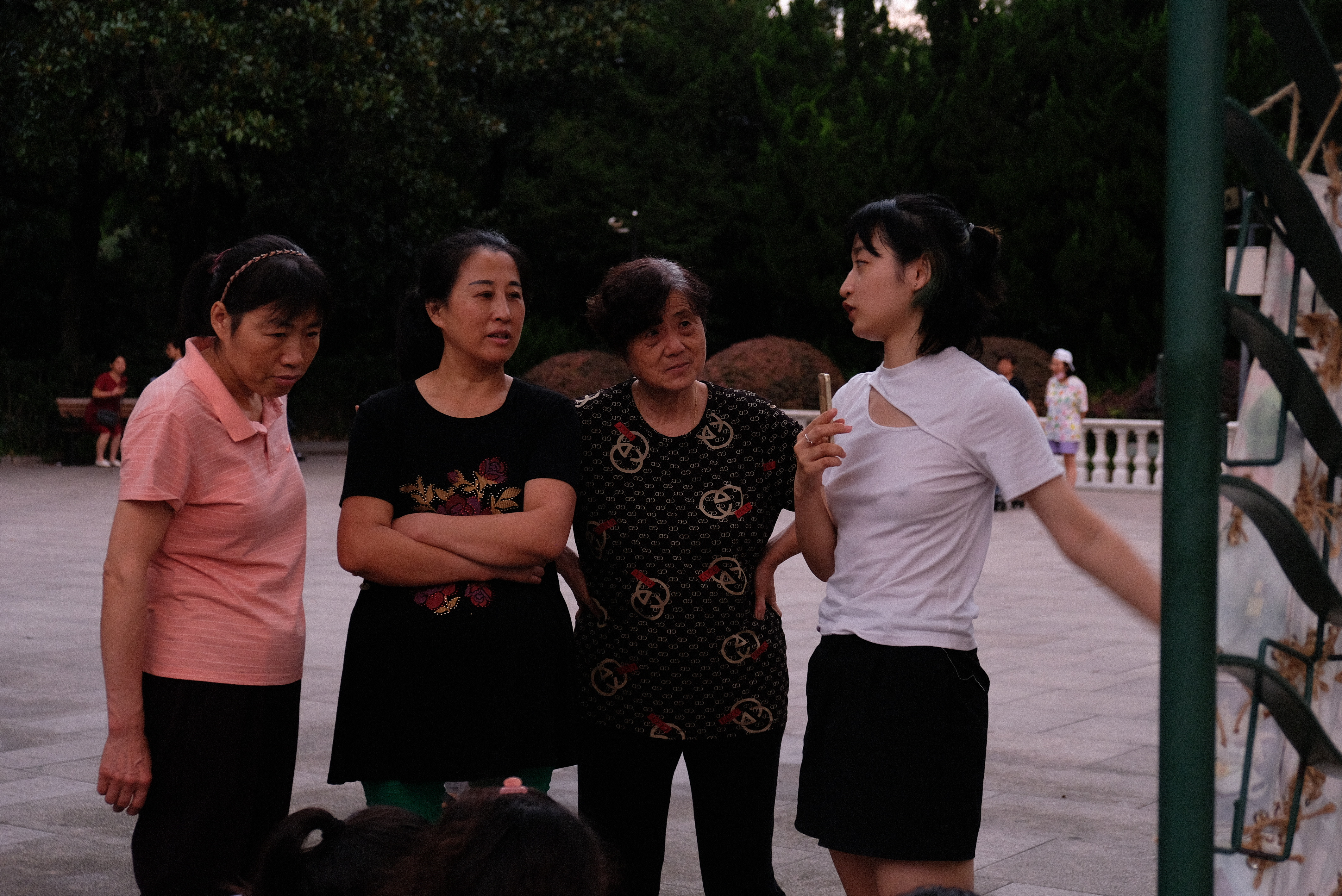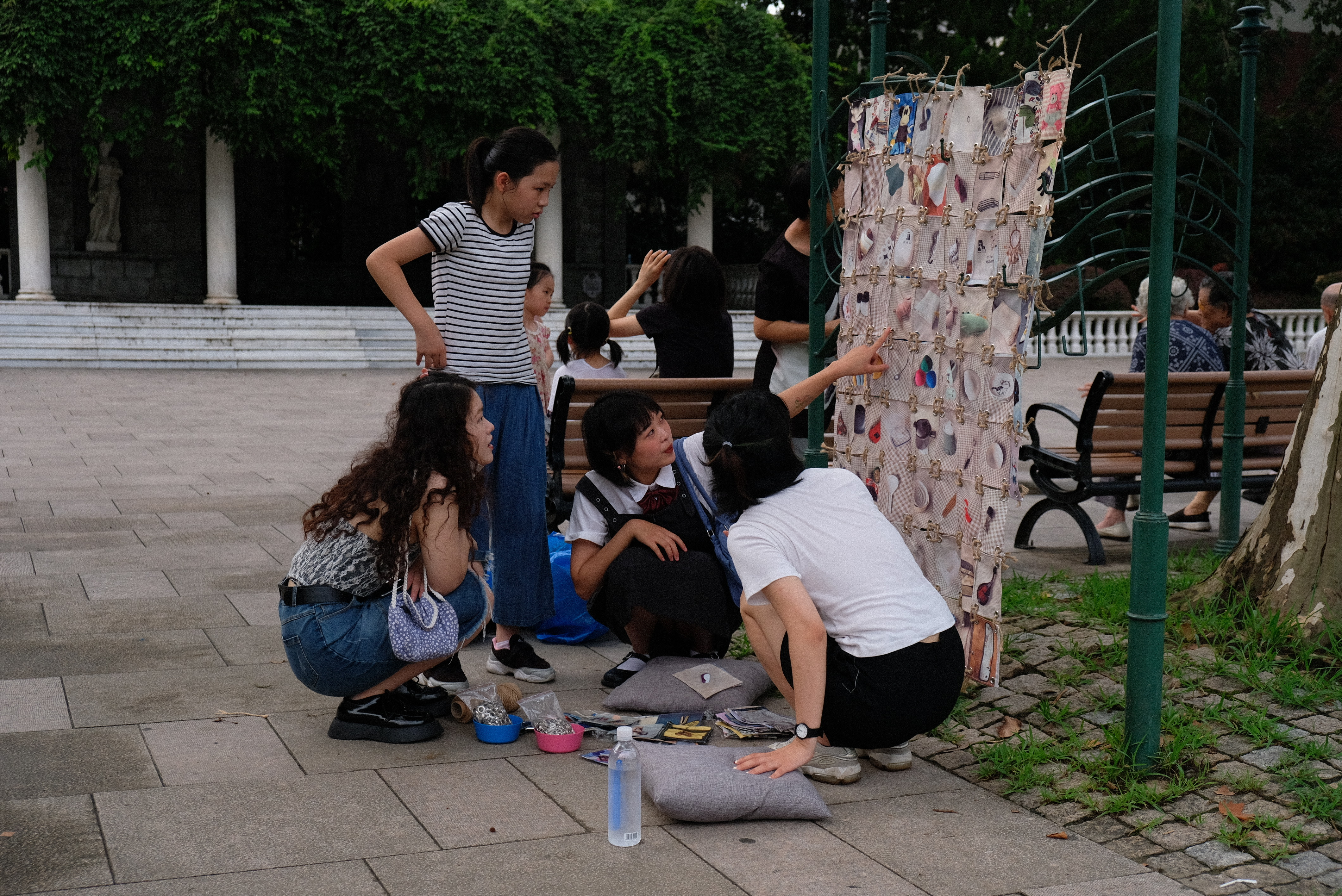 Photos by Manyi Chen, Yunzhen Hou
Video by Manyi Chen
Special Thanks to every participants